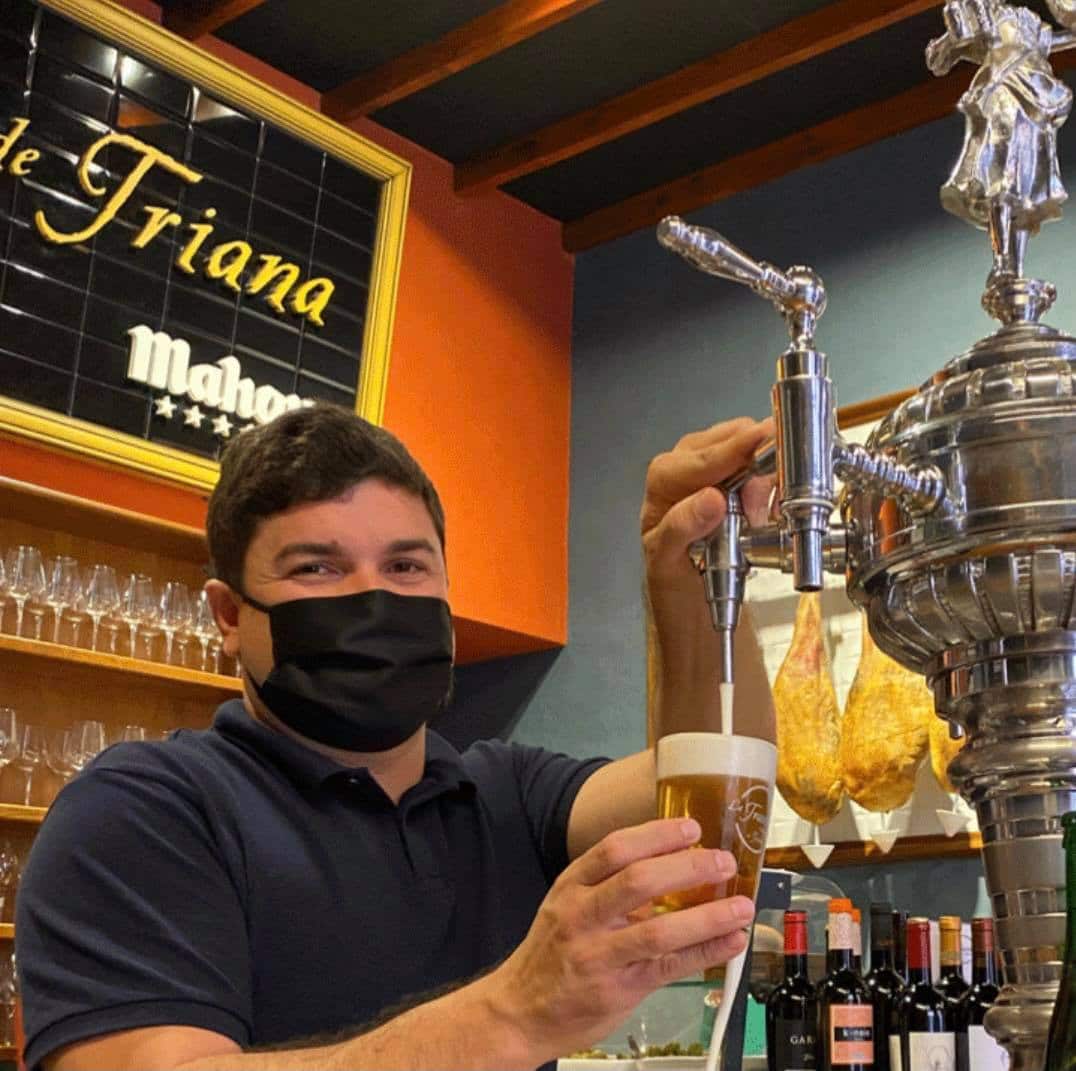 12 years of beer tradition
Best beer puller PREMIOS GASTRONÓMICOS MAHOU-LA PROVINCIA – 2014 Y 2017.
Our gastronomic offer together with our commitment to a well-drawn beer has allowed us to have a very varied clientele, which is undoubtedly a source of pride for the whole team.
Our future plans are to consolidate "La Travesía del Puerto" and to extend "La Travesía de Triana" by connecting the restaurant with Calle Viera y Clavijo.